5 May 2020
the waiting is over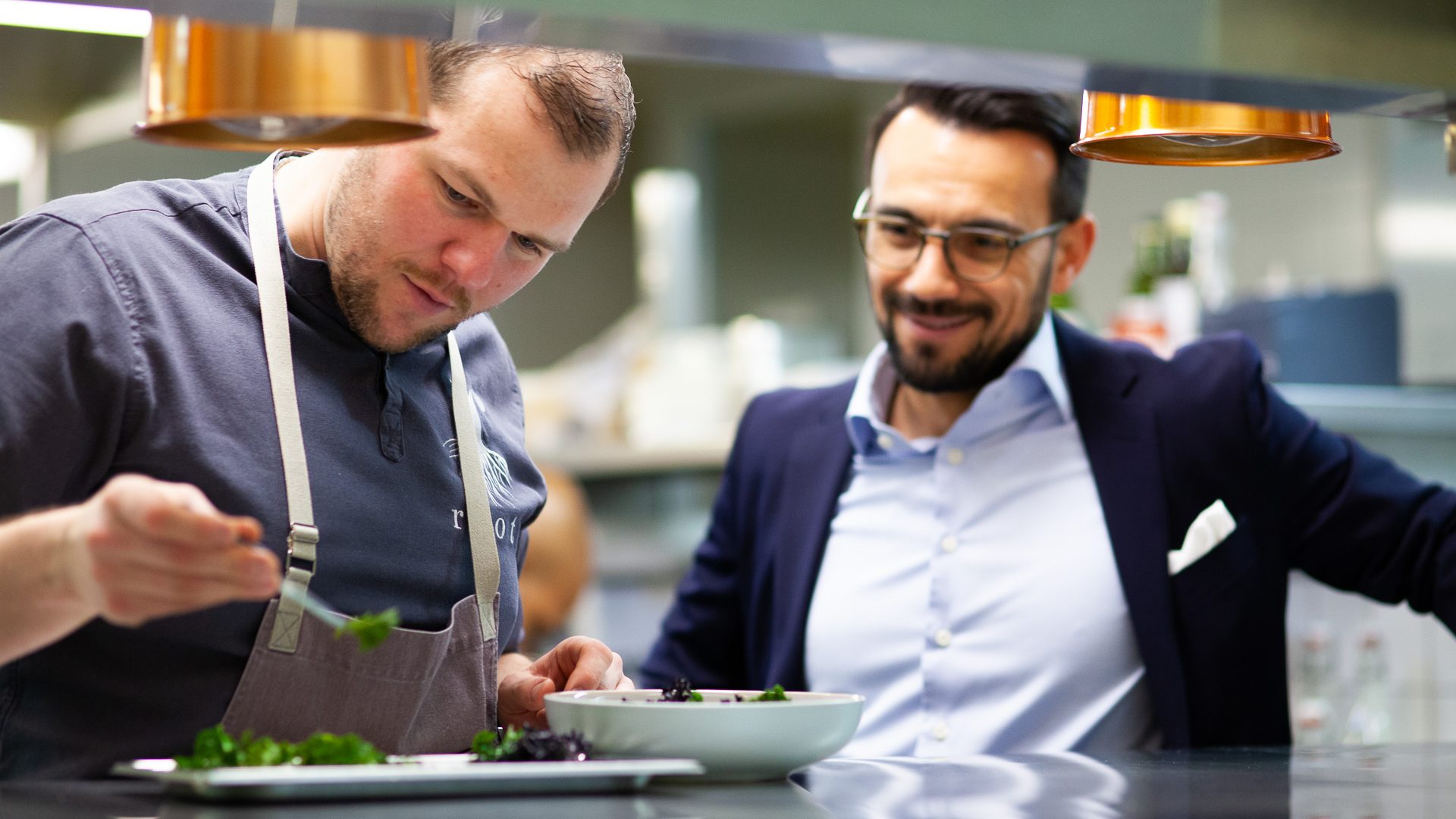 after the relief of learning that we could reopen from may 11, it once again felt like an eternity of waiting to find out what provisions were going to be put in place to protect the industry, so we could figure out how many tables and guests we will be allowed to serve.
the waiting has come to an end, and we are pleased to inform you in the following about when we will be open for business again, our 'rootilicious box (in a bag)', as well as other news!
14 may 2020 – open for business again
in this first step, we have decided to reopen roots from may 14, only in the evenings from thursdays to saturdays (an exception is wednesday, may 20). you can now make reservations on our website.
it is also one of our priorities to make sure that you get the usual 'roots experience', but please be considerate of the fact that things might not be quite back to normal yet.
this first step will last until june 7, as further measures to relax the lockdown, which the government will announce on may 27, will be come into effect on june 8 – we will keep you updated about these.
«rootilicious box (in a bag)» – our takeout is here to stay
our takeout has got a name – 'rootilicious box (in a bag)'. our idea is to bring roots home to you. the current menu of the month (four courses for chf 65 per person) can be picked up on saturdays from 1 pm to 4 pm, so you can even enjoy roots at home on a sunday, 'cook' for friends or a date at home or just get to know our food!
june's menu (from may 30 to june 27) is ready to go and can be ordered by emailing [email protected]. the order deadline is on the wednesday of the corresponding week.
webseite – redesign
we've given our website a fresh new look – it's now even easier to find out more about us, reserve a table and stay even more up to date. take a look – it'll be worth your while!